2021 Sienna Wins Awards Ahead of Release Date
Known for its edgy style and ever-spacious interior, the superlative design of Toyota's renowned minivan is now met with innovative engineering for the 2021 model year, and though the all-new Sienna won't be available for purchase until later this fall, that's not stopping it from winning awards right now.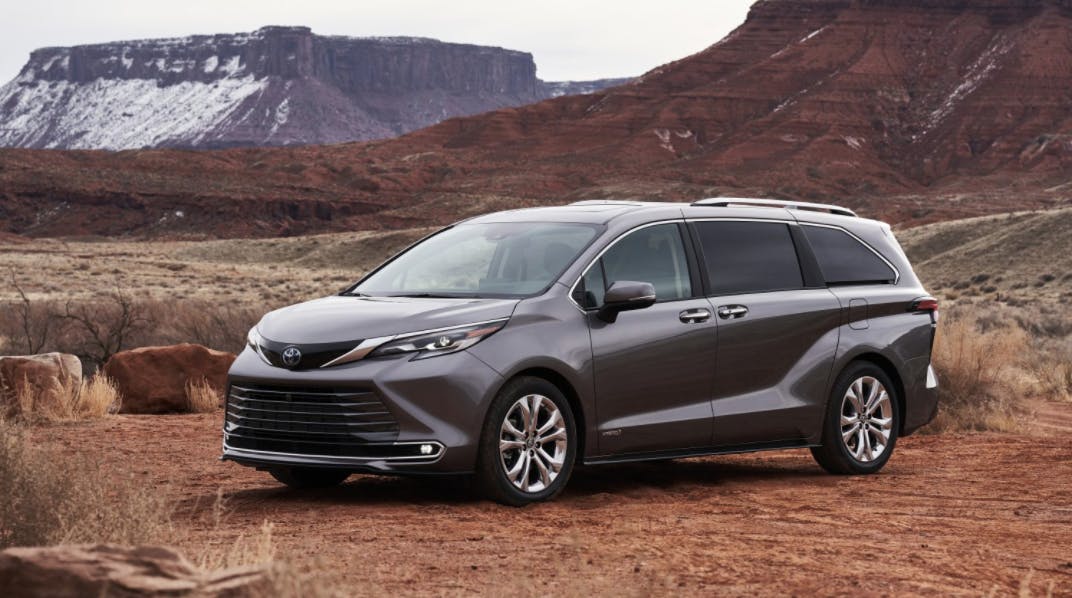 Designed and engineered at Toyota Motor North America's Research Development Center in Michigan, the 2021 Sienna features substantial lightweighting of its third-row folding seats, an effort of both Toyota and its supplier partner, BSAF. Recognizing this effort and its overall contribution to the industry-leading engineering of the Sienna, Altair Engineering presented Toyota North America with the prestigious Enlighten award.
In reducing the heavy, 15-piece steel seat frame to a one-piece resin seat back, Todd Muck, Toyota Senior Principal Engineer for Body Design, and BSAF were able to produce a new, groundbreaking seatback. Lighter, easier to assemble, and less expensive to produce, the new seatback is a first for the automotive industry, providing new benefits for the manufacturer as well as the driver.
"Reducing the seatback's mass (weight) provides the customer with several benefits," said Muck. He continued, "Less weight can improve fuel economy. Or, we can use that saved weight in other areas, such as adding new features like the built-in refrigerator."
Additionally, Muck highlights the reduced effort it takes for passengers to move the third-row seats to their upright position, saying "Our new design has made lifting the seats much easier. With the previous design, it would take more than 24-kilograms (53 pounds) of force to raise the seat. The new design requires less than 9-kilograms (19 pounds) of force," making accessibility and versatility easier than ever.
See What's to Come in the 2021 Sienna
Much of what we can expect in the new Sienna model is solidified in previous models. As we await the arrival of the 2021 Sienna to dealerships, head to Toyota of Portland today to test drive a 2020 Sienna or visit us online to browse specific vehicle features. From unlimited space to unmatched performance and safety features, the Sienna is the ultimate family vehicle, and we can't wait to help you discover everything it has to offer!
_______
Sources
Back to Parent Page