Fortune Magazine Ranks Toyota Number 1 Motor Vehicle Company
Leading the automotive industry in innovation and achievement has long been Toyota.
From world-renowned vehicles to various awards and recognitions, Toyota's ongoing commitment to excellence is evident in everything they do—and something worth admiring.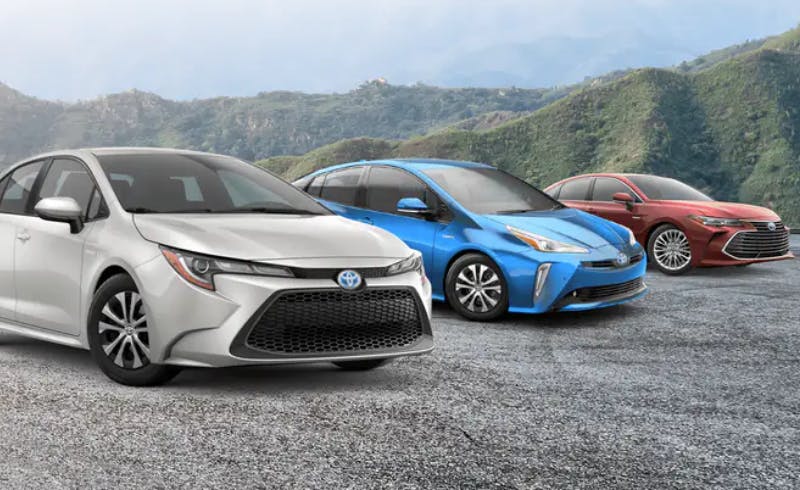 In the February issue of Fortune Magazine, Toyota's excellency is once again praised, as the automotive manufacturer claims the number one spot for motor vehicle company on Fortune Magazine's 2020 "World's Most Admired Companies" for the sixth consecutive year and number 30 among the Top 50 "All-Star" companies.
"To top Fortune's list of the most admired auto companies for the sixth year in a row is an exciting accomplishment for all of us here at Toyota, and I continue to be impressed by the talent of our global team," said Jim Lentz, Toyota Motor North America chief executive officer. "This honor underscores our collective commitment to continuous improvement for our customers, and I can't wait to see what lies ahead for Toyota."
To determine the rankings, Fortune Magazine considers surveys and industry peer ratings from senior executives, directors, and industry analysts from around the world. Each company is measured on nine critical components that attribute to a company's global success:
1. Innovation
2. People management
3. Use of corporate assets
4. Social responsibility
5. Quality of management
6. Financial soundness
7. Long-term investment value
8. Quality of products and services
9. Global competitiveness
To make Fortune Magazine's "World's Most Admired Companies" list is a privilege to companies, as it's widely recognized as the definitive report card of corporate reputation. For Toyota, ranking number one solidifies their commitment to excellence and inspires a new wave of anticipation of what's to come in the future—and we can't wait to find out!
Want to know why Toyota took the top spot? Just get behind the wheel of one! From sedans and sports cars to SUVs and trucks, visit Toyota of Portland today and discover why Toyota reigns supreme!
Sources
Back to Parent Page