The one resolution everyone should set in 2020 is to become more eco-conscious. Now, thanks to Green Car Journal's Green Car of the Year Awards, there's a simple way to achieve just that: drive a Toyota Corolla.
A visionary concept of efficiency and engineering was realized in the all-new 2020 Corolla and its variant, the first-ever Corolla Hybrid. Not only does the Corolla line-up meet all the regulatory standards of safety, value, performance, style, and affordability, but it also sets the benchmark for sedan fuel economy, with up to 31 city/40 highway mpg for the 12th generation Corolla, and an astonishing 53 city/52 highway mpg for the Hybrid!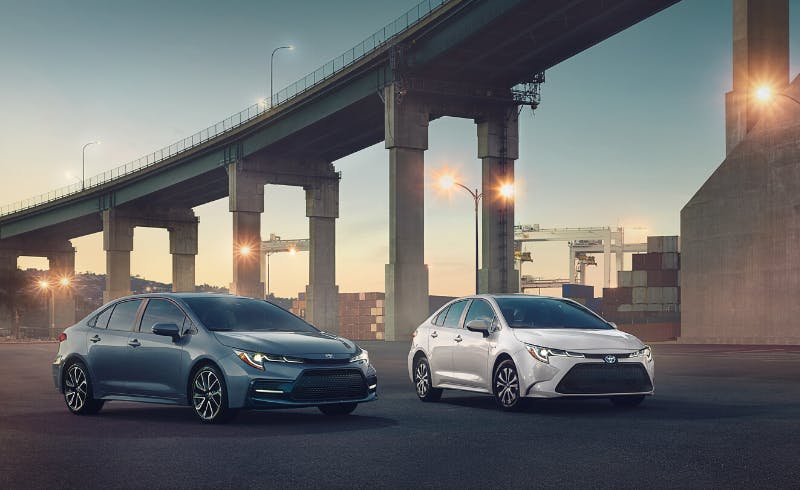 "The new Corolla and Corolla Hybrid represent significant achievements for Toyota and clearly deserve the 2020 Green Car of the Year® honor," said Ron Cogan, editor and publisher of Green Car Journal and GreenCarJournal.com. "Corolla sells in huge numbers worldwide. This means the impressive fuel efficiency of both gasoline and hybrid Corollas promises to bring substantial, cumulative and meaningful reductions in carbon emissions and fuel use now and in future years."
Toyota has long been at the forefront of combining both design and innovation to deliver vehicles that are attractive, efficient, and affordable to the mass market. In this year's running for the Green Car of the Year, the Corolla beat out the Ford Escape, Hyundai Sonata, Kia Soul, and the Mazda3.
"We at Toyota are truly grateful for Green Car Journal recognizing our 2020 Corolla and Corolla Hybrid as Green Car of the Year®," said Bill Fay, senior vice president of Automotive Operations at Toyota Motor North America. "This award is one we've been eyeing for a while now, so it's great to get this recognition and stamp of approval. It really is a testament to the desire and effort of Toyota team members to help reduce our environmental impact, while delivering quality and choice to our customers."
So, in addition to reducing, reusing, and recycling, we invite you to reconsider why you're driving anything but a Toyota Corolla! At Toyota of Portland, we're here to help you go green! Visit us today to browse and test-drive the 2020 Corolla line-up, including the Hybrid and Hatchback, and drive off in the perfect Corolla for you!
Sources:
Toyota
PR Newswire
Back to Parent Page