The Yaris Cross Debut Sets Crossover Standards
Crossovers—they've recently seen a surge in popularity, with an increasing market demanding that manufacturers combine the functionality of an SUV with the versatility of a compact sedan. To meet this demand, Toyota recently revealed its new and long-awaited crossover vehicle, the Yaris Cross, once again setting the benchmark for standards of quality, style, and innovation.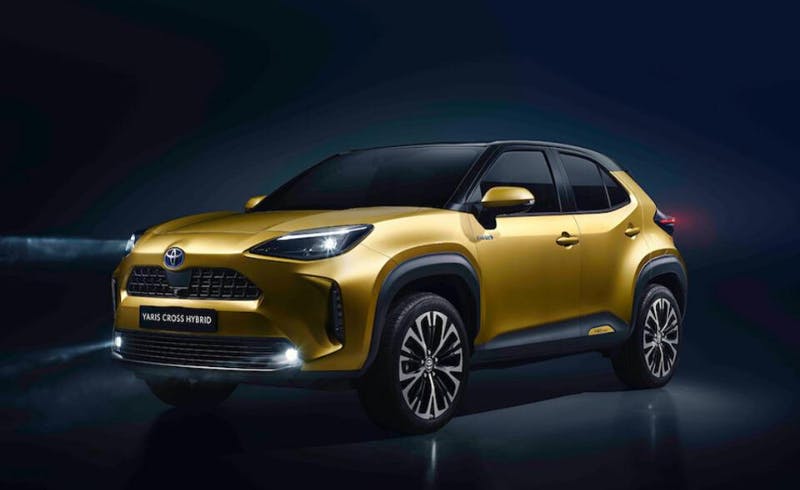 The Toyota Yaris, the predecessor of the Cross, is the flagship model of Toyota's compact car models, selling over 8.71 million units since its 1999 debut. More recently, in October 2019, the Yaris got a complete next-generation upgrade with enhanced driving pleasure, advanced safety and security technologies, and a hybrid system, which grants it the world's highest level of fuel efficiency for its class.
Now, the Yaris is getting its biggest upgrade yet, boasting longer overhangs, a one-inch higher ride height, and a more spacious interior, all adding up to entirely redefine what an urban-type compact SUV should be and look like.
"By adopting the all-new hybrid system and the TNGA platform (GA-B) for compact cars, the "Yaris Cross" offers a higher dimension of basic and environmental performance. Also, the vehicle achieves an easy-to-handle body size while providing SUV-like interior comfort and luggage room. The exterior design, though simple, expresses the robustness of an SUV. The interior design is also shaped to give it a feeling of higher quality and comfort," Toyota said in a recent press release.
Its debut was set to take place at the 2020 Geneva Motor Show, but with restrictions set in place due to the coronavirus, Toyota instead opted for an online debut, where they also stated that the Yaris Cross will, for now, only be sold in Japan and later in Europe.
For us Americans, the news is disappointing, but there is a possibility of it hitting our markets. In fact, we have high hopes that Toyota will eventually bring the Yaris Cross to the states, and until then, there's much to be enjoyed at Toyota of Portland!
Much of the Yaris' body was inspired by the RAV-4 and CH-R, while its interior mimics definitive design cues of the Yaris. While you may not be able to test drive the Cross, the ultimate driving experience still awaits you in a Toyota! Visit Toyota of Portland today or discover what we have to offer online.
Sources
Back to Parent Page